Gmina Krzeszow (Poland)
In the modern world we try to fill our lives with material values and rarely consider to internal world, forgetting about spirituality, which is the foundation of everything. And when fate gives us a difficult test, we realize that there is anything else - in-depth and real.
It is love, patience, forgiveness, faith in God, music. A great creative potential, and a new approach to the work in Zavodske/ Chervonozavodske city council is business relations and partnership with cities. Relations start with people, such as ordinary contacts, regular visits of children, students, artists, lovers of scene or the common citizens of the city, sometimes government officials.
Relations between Ukraine and Poland have always been friendly, based on centuries-old cultural and economic relations, common traditions and history. Culture becomes fundamental in the modern world and is going to expand in the future.
The program highlights crucial role of cultural cooperation between the community of Zavodske / Chervonozavodske and Gmina Krzeszow in the complex of ties between the two communities, as one of the most important issues within the framework of cultural development.
Agreement on partnership between Gmina Krzeszow (Poland) and Zavodske city (Ukraine).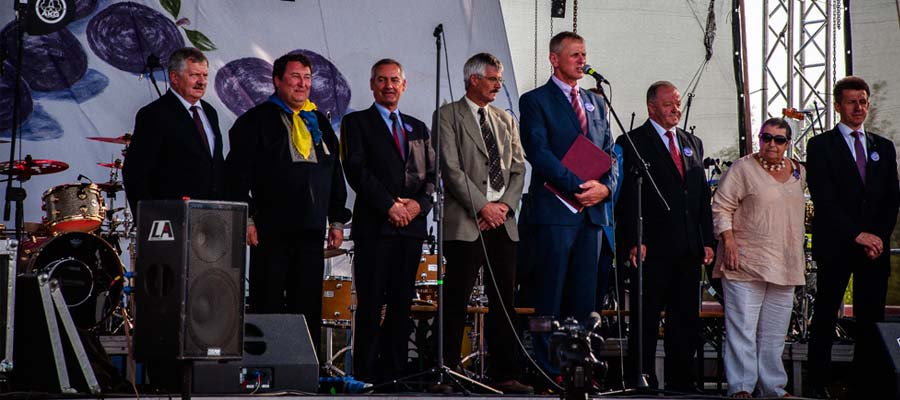 ▲